Music in The Girl's Own Paper: An Annotated Catalogue, 1880 – 1910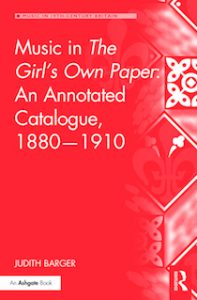 Nineteenth-century British periodicals for girls and women offer a wealth of material to understand how girls and women fit into their social and cultural worlds, of which music making was an important part. The Girl's Own Paper, first published in 1880, stands out because of its rich musical content. Keeping practical usefulness as a research tool and as a guide to further reading in mind, Dr Barger has catalogued the musical content found in the weekly and later monthly issues during the magazine's first thirty years, in music scores, installments of serialized fiction about musicians, music-related nonfiction, poetry with a musical title or theme, illustrations depicting music making and replies to musical correspondents.

---
Army Flight Nursing in World War II
At the height of World War II, five hundred Army flight nurses served with the Army Air Forces as members of thirty-one medical air evacuation squadrons located throughout the world on both the European and Pacific fronts. Their work was not insignificant—over one million patients were evacuated by air between January 1943 and May 1945. These specially trained Army nurses took nursing to new heights. Often decorated for their accomplishments, they exemplify the ability of a group of nurses to cope successfully with the challenges of war.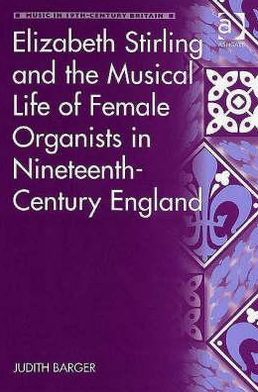 Elizabeth Stirling and the Musical Life of Female Organists in Nineteenth-Century England
Using the life and works of Elizabeth Stirling as a case study, this book focuses on the three roles common to female organists in nineteenth-century England: recitalist, church musician, and composer. Many rich and diverse primary sources are used to piece together a coherent picture of Stirling in each of these pursuits, as well as to present vignettes from the lives of her female colleagues. The pattern that emerges is one of both overt and covert discrimination against "lady organists" in the press, rooted in beliefs held about the proper role of women in society and of music in women's lives.