Meet the former US Army flight nurses whom I interviewed for
Beyond the Call of Duty: Army Flight Nursing in World War II.
In 1986 as part of my research about flight nurse history and coping with war, I was privileged to interview 25 former US Army nurses about events of their flight nurse duty in World War II. Most of them are now deceased, but their stories live on in Beyond the Call of Duty: Army Flight Nursing in World War II.
The journal I kept of my time with each of them in 1986 when writing my dissertation offers a brief personal glimpse of these remarkable women. I am sharing edited versions of these journals, in the order in which the interviews took place. The actual interviews are in separate documents.
7th Interview
Helena Ilic Tynan
801 MAES Pacific
26 April 1986
When I arrived at Helena's home in San Antonio, Texas for our scheduled interview, Helena wasn't there—my first clue that something was amiss. Her husband said she was at the neighbor's with the grandchildren. He invited me in, called the neighbor's house, and Helena arrived a few minutes later with two granddaughters ages 1 and 4. Helena had been asked unexpectedly to watch the children for the day and had forgotten about our interview. It was apparent from the children's behavior that an interview was out of the question, so I offered to return on another day. Helen obviously was relieved but insisted I stay for lunch, which I did. She mentioned how pleased she was that I was there to help her look after the children—together they were more than Helena and her husband Harold could handle. I'm still being thanked for helping them babysit; Helena says she doesn't know what she would have done without me.
This afternoon I returned to Helena's home for our rescheduled interview. It was quieter, since the grandchildren were not there. I learned, however, that a nephew had been seriously injured in a motorcycle accident in San Antonio the night before. Helena was waiting to learn more details about the accident and the nephew's status. I offered to reschedule our interview again, but Helena wanted to do the interview.
Helena was born in Yugoslavia and moved to New York at age 14. She is casual in dress and lifestyle, very warm, friendly, and personable. For our interview we sat on chaise lounges on her sun porch. Unlike the last woman I interviewed, Helena was very talkative, but she didn't always finish her sentences. Helena had so much to share that she sort of flitted from topic to topic, often losing her train of thought. Perhaps Helena actually needed more direct questioning to help her stay on track. But after my last interview when I perhaps provided too much guidance and possibly stifled what the woman might have said, I was trying hard not to do too much talking.
Helena had some difficulty remembering things that she wanted to share, and she occasionally needed reassurance that she was remembering enough to make the interview worthwhile. Once the interview was over, she recalled more experiences, especially about scrounging for food for her patients.
One of Helena's stories: Helena was, as she put it, a "true blue", making deals "all over the place" for food to serve her patients. When she flew onto an island, she got to know the military cooks, the Salvation Army, and the Red Cross, and returned to her plane with sandwiches and cans of drink for the soldiers on board. She even had a burner on the planes with which to heat up soup. She said with pride, "And my men were always well fed, and they always had food. We never landed anyplace that they were hungry."
Helena died in 2010.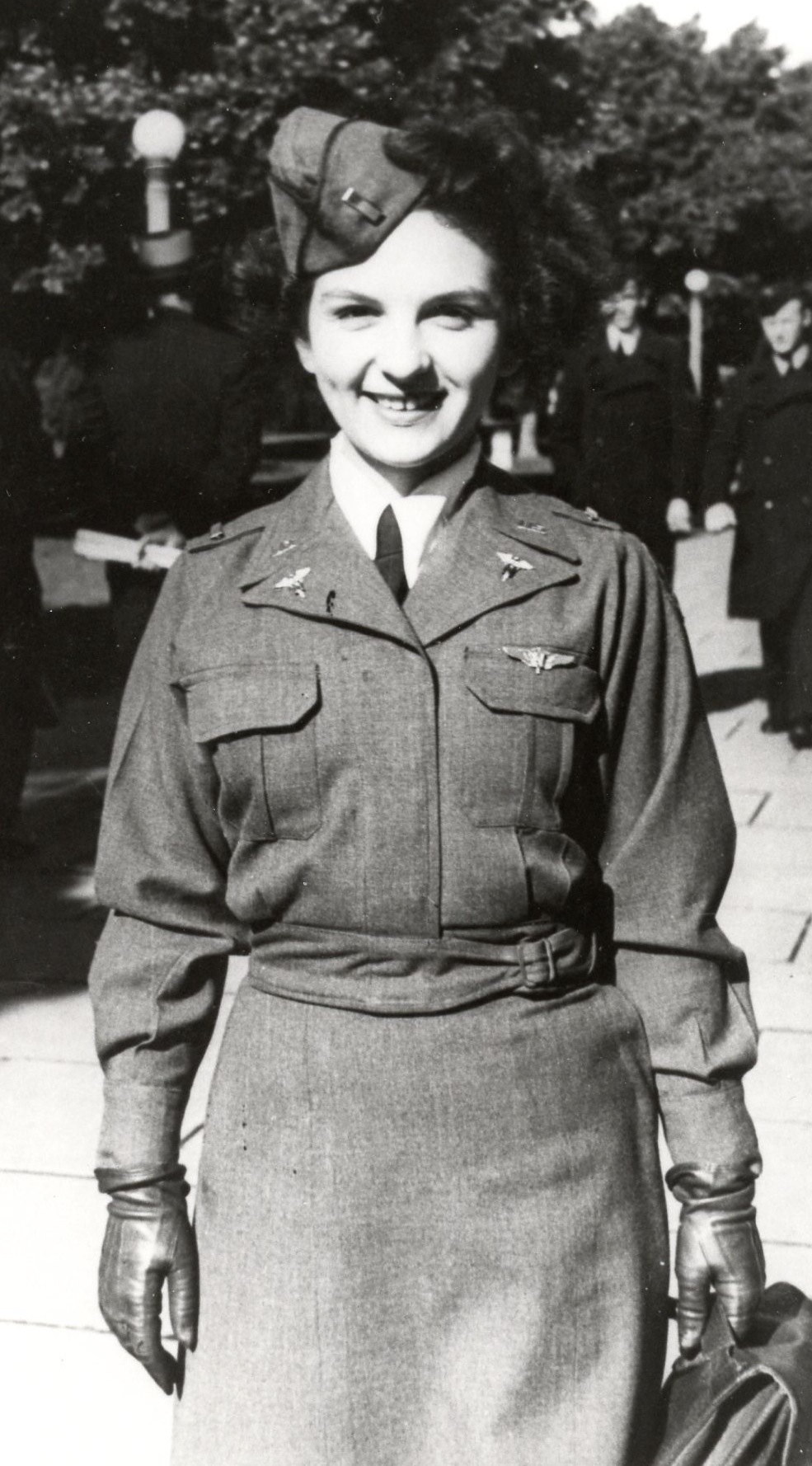 Helena Ilic on R and R in Australia. (USAF Photo)