The Sixth in a series of Blogs about the 31 Medical Air Evacuation
Transport Squadrons activated during WW2
to provide inflight nursing care to sick and wounded soldiers,
tended by Army flight nurses and enlisted technicians.
The focus is on the flight nurses.
MAETS Songs


Part 2
The novelty of MAETS songwriting had not worn off in 1944 as the war entered its third year for the US and two–thirds of the MAETS had been activated. Flight nurses of the 821 MAETS and the 822 MAETS, who graduated with their classes at the School of Air Evacuation (SAE) at Bowman Field, KY in on 11 March of that year shared both the ups and the downs of the work of air evacuation with their MAETS. The lyrics of the 821st Squadron Song express the noble thoughts and lofty ambitions of members who are ready to remain steady through the worst that the war can bring.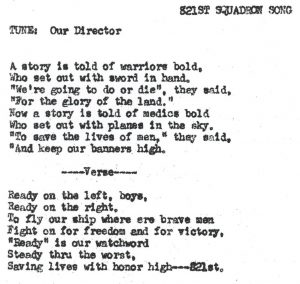 At least some flight nurses of the 822 MAETS had a more practical concern in mind. Whether the airsickness to which their song alludes is their own or that of their patients is left unclear, though a new job requiring a stomach of iron ore suggests that the nurse is the unfortunate one. One can hope the song, written to the tune of "I'm Gonna Buy a Paper Doll" was written in jest.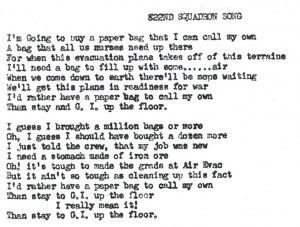 Finally, in what definitely was a humorous look back at their training, flight nurses of the 822 MAETS roasted their SAE instructors to the tune of "Gee Ma I Wanna Go Home":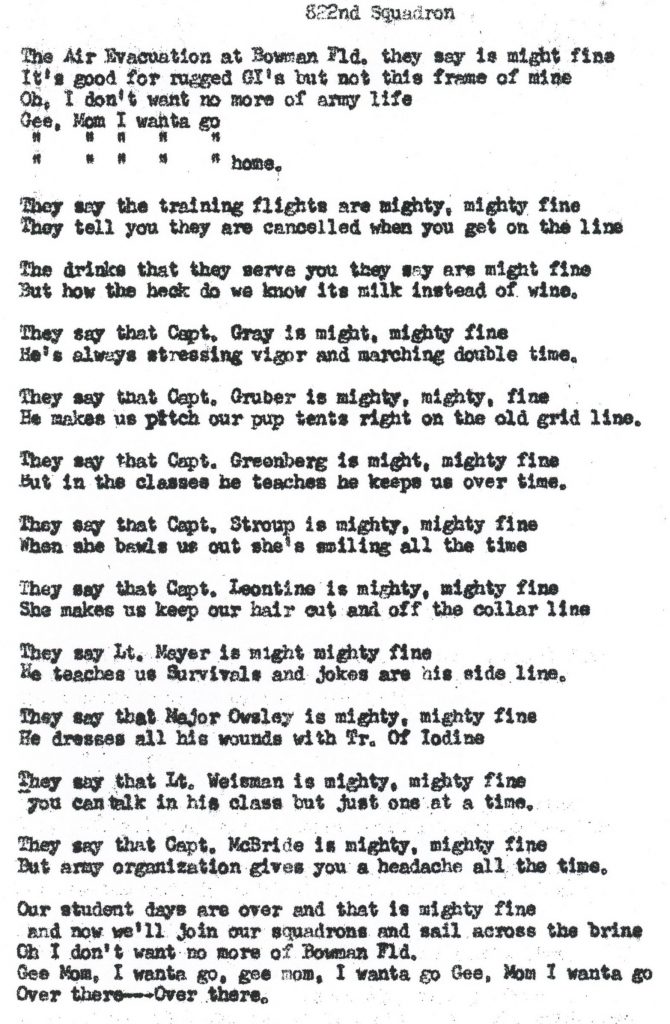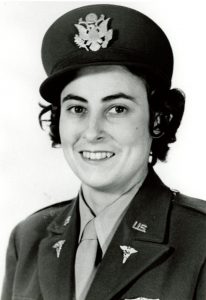 Mary Leontine, Chief Nurse, School of Air Evacuation
Bowman FIeld, KY [USAF Photo]
Instructors and their class topics to which the song refers:
Captain Gray
Chemical Warfare
Drill
Military Courtesy
Flying Discipline
Intelligence
Nomenclature C-47
Captain Gruber
Camouflage
Map and Compass Reading
Captain Greenburg
Field Sanitation
Tropical Medicine
Captain Stroup 
Nursing
Captain Leontine
Chief Nurse
Lieutenant Mayer 
T/O [Theater of Operations] Climate and Customs
Survival
Military Methods of Teaching
Military Correspondence
Property Exchange
Field Records, EMT [Emergency Medical Treatment], Air Ambulance
Major Ousley 
Aeromedical Therapeutics
Lieutenant Weisman 
Articles of War
Captain McBride 
Logistics and Organization of the Army
Supply and Property
The squadron song, in which the 822 MAETS flight nurses poke fun at their student days, ends on a more serious note alluding to a popular song of WW1. They don't want to go home, nor do they want to stay at Bowman Field – they, like their colleagues in other MAETS, want to go "Over there – Over There".
For more about the musical side of the MAETS, see Beyond the Call of Duty: Army Flight Nursing in World War II and the Blog posted on 17 Jul 2017.