The Tenth in a series of Blogs about the 31 Medical Air Evacuation
Transport Squadrons activated during WW2
to provide inflight nursing care to sick and wounded soldiers,
tended by Army flight nurses and enlisted technicians.
The focus is on the flight nurses.
Interlude:
The Feminine Side of the 801 MAETS
In some MAETS a flight nurse, often the chief nurse, was given the additional duty of historical officer or was allotted a section of the unit history devoted to flight nurse activities. Such was the case in the 801 MAETS, when flight nurses Ada Endres and Nancy Preston offered "The Feminine Side" of the 801 MAETS in the Pacific in its August 1944 historical report.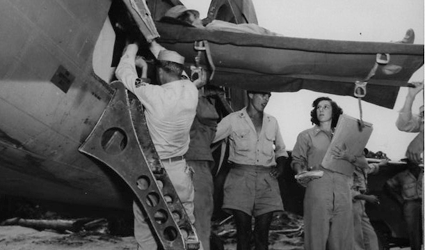 801 MAETS Ada Endres Ada supervises patient loading
at Bogainville, July 1944 (Author's Collection)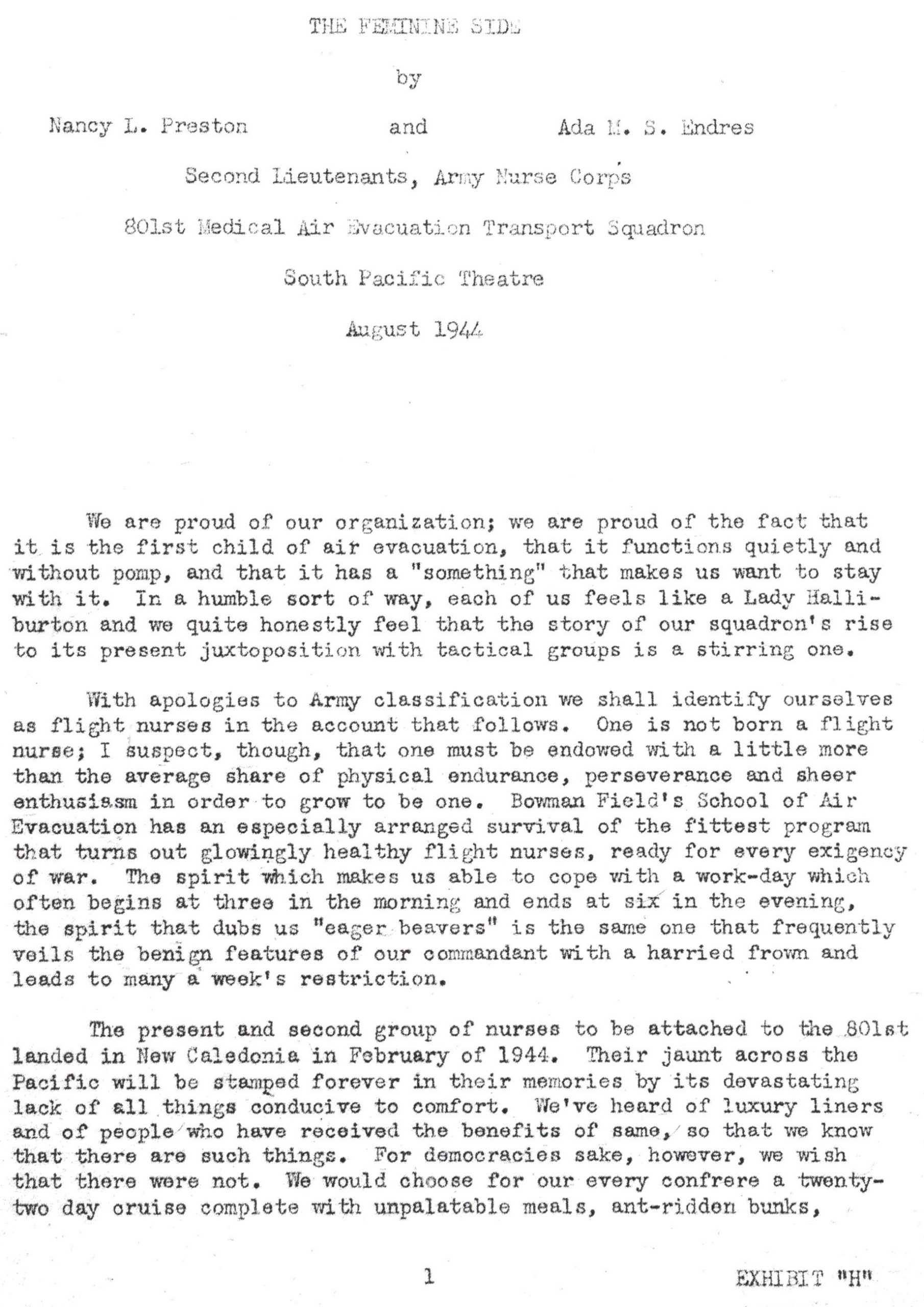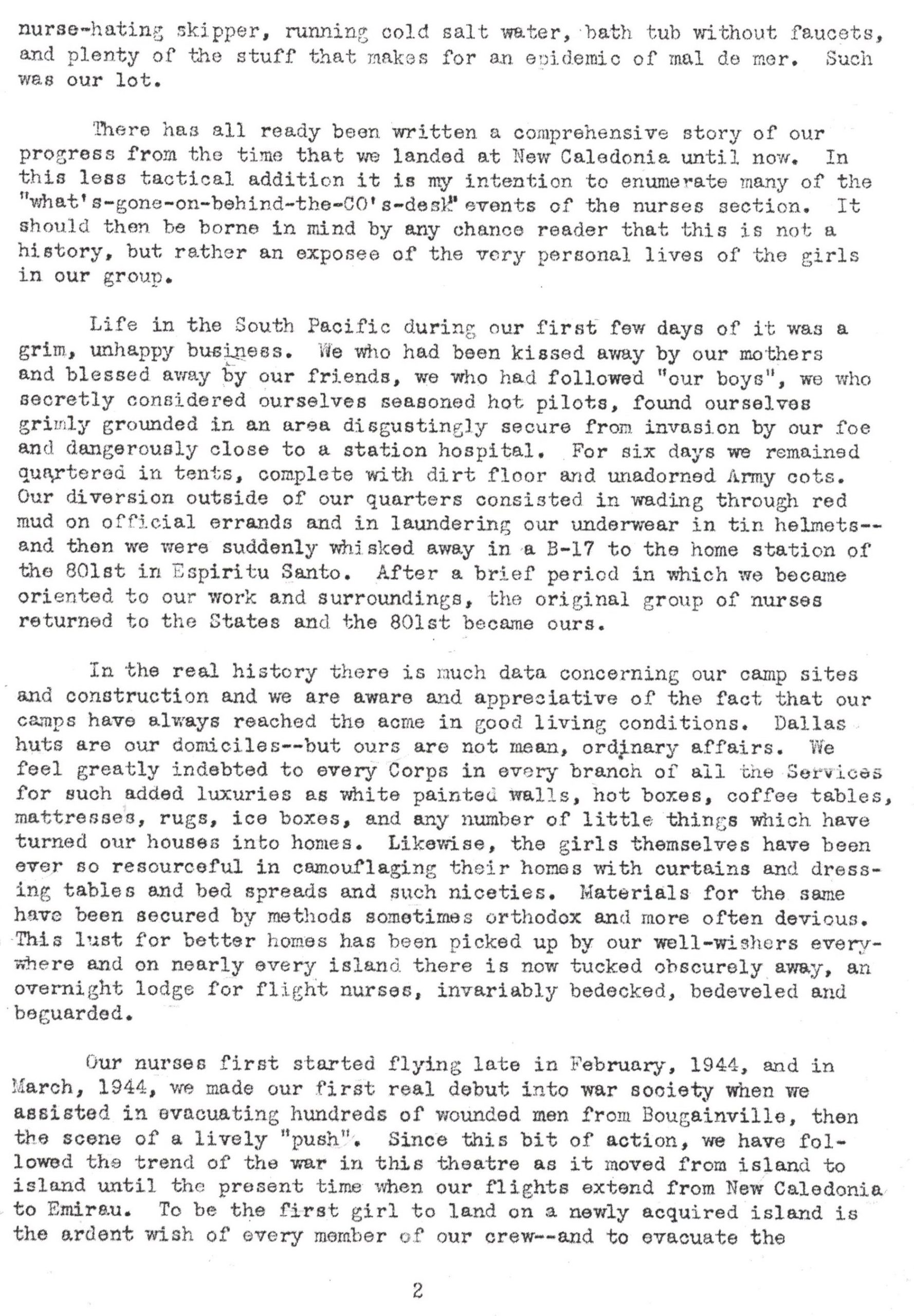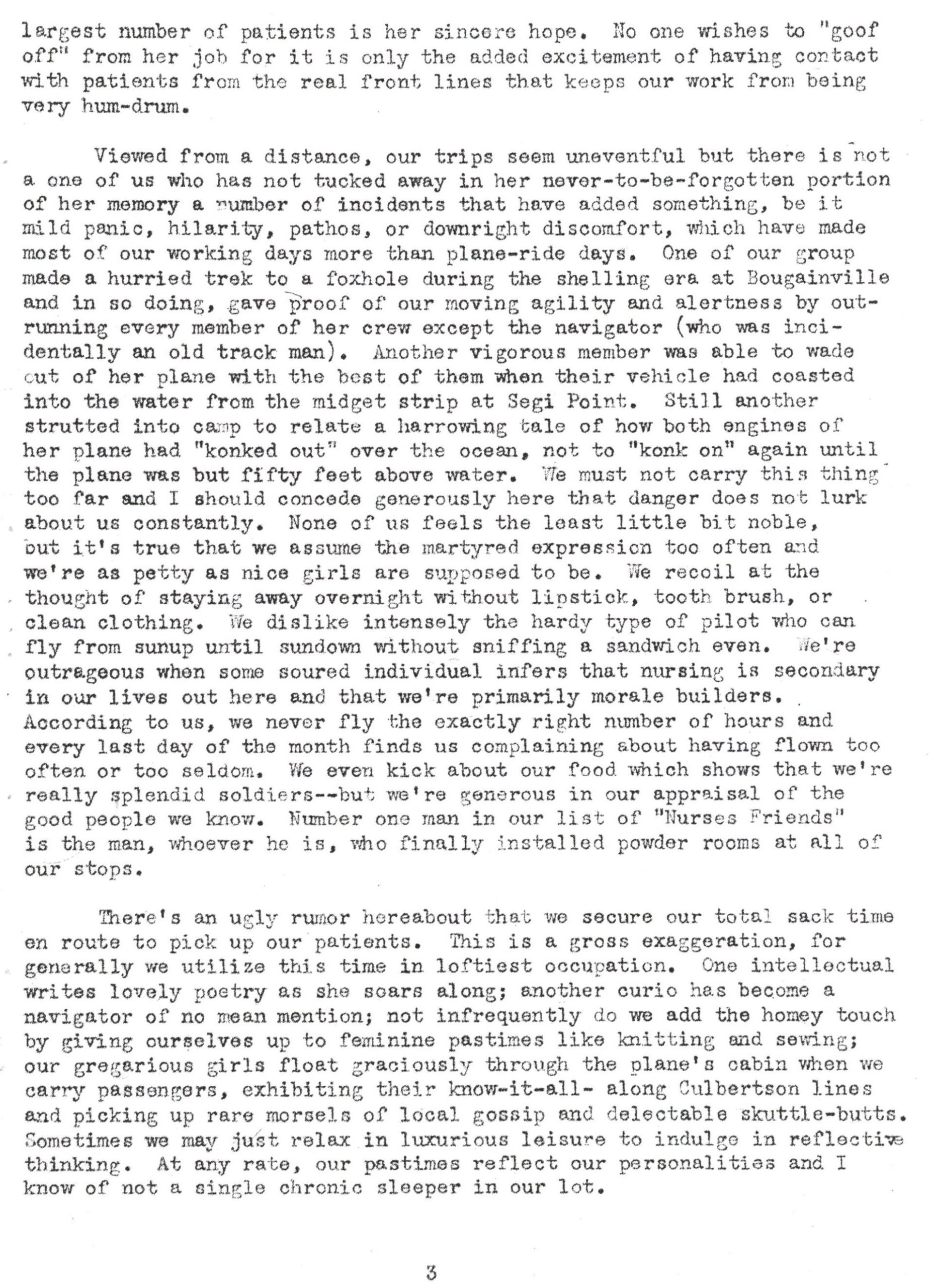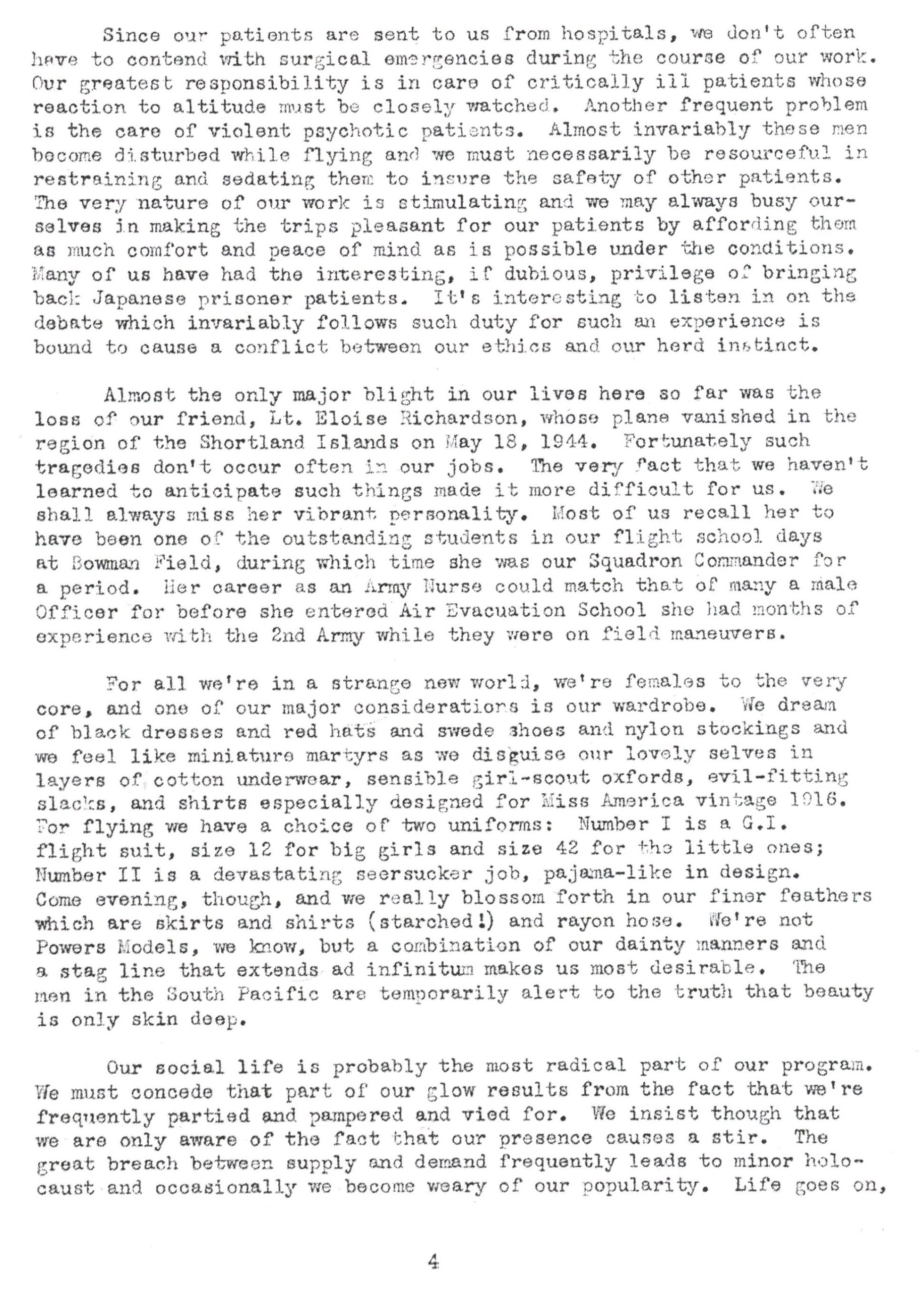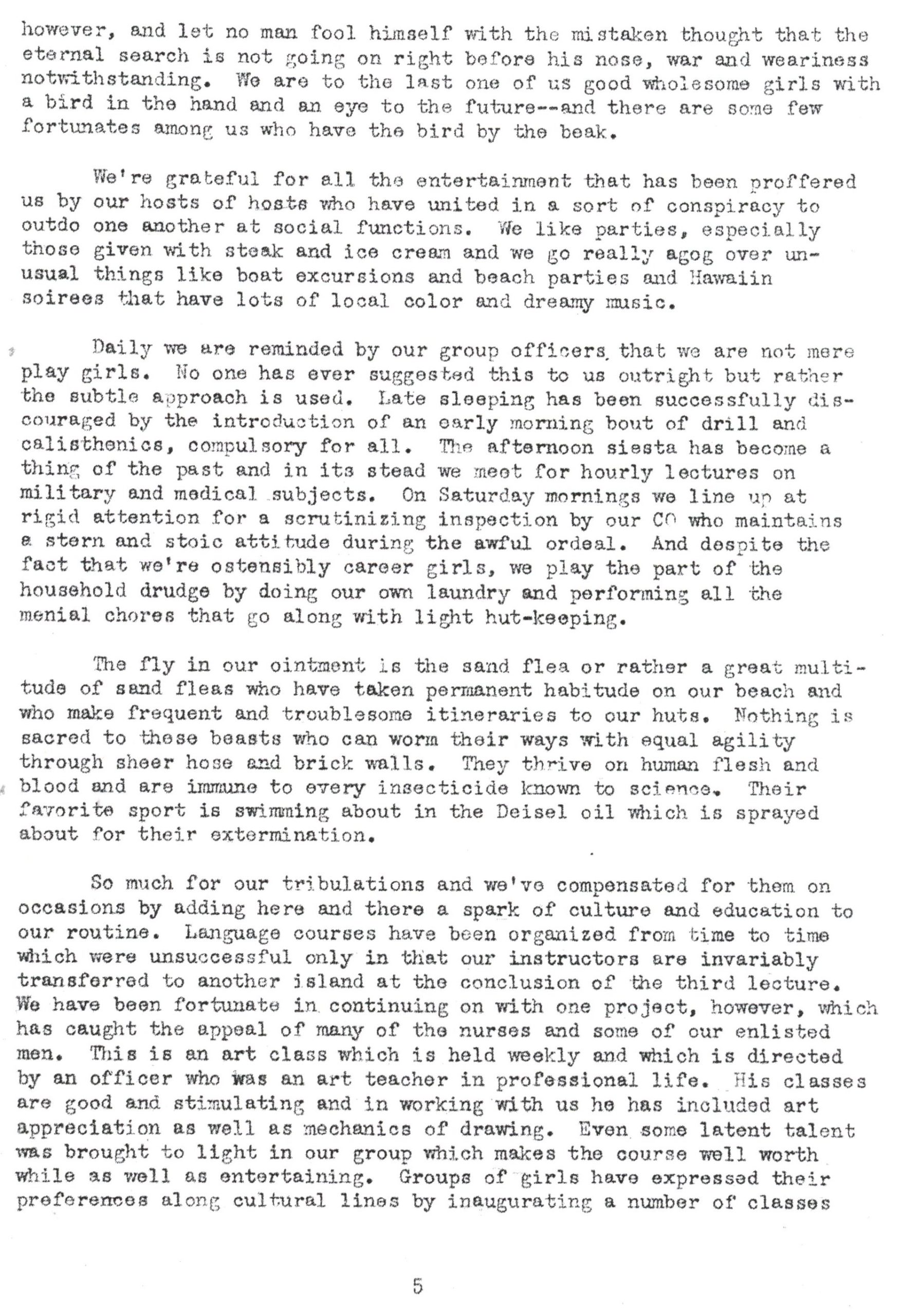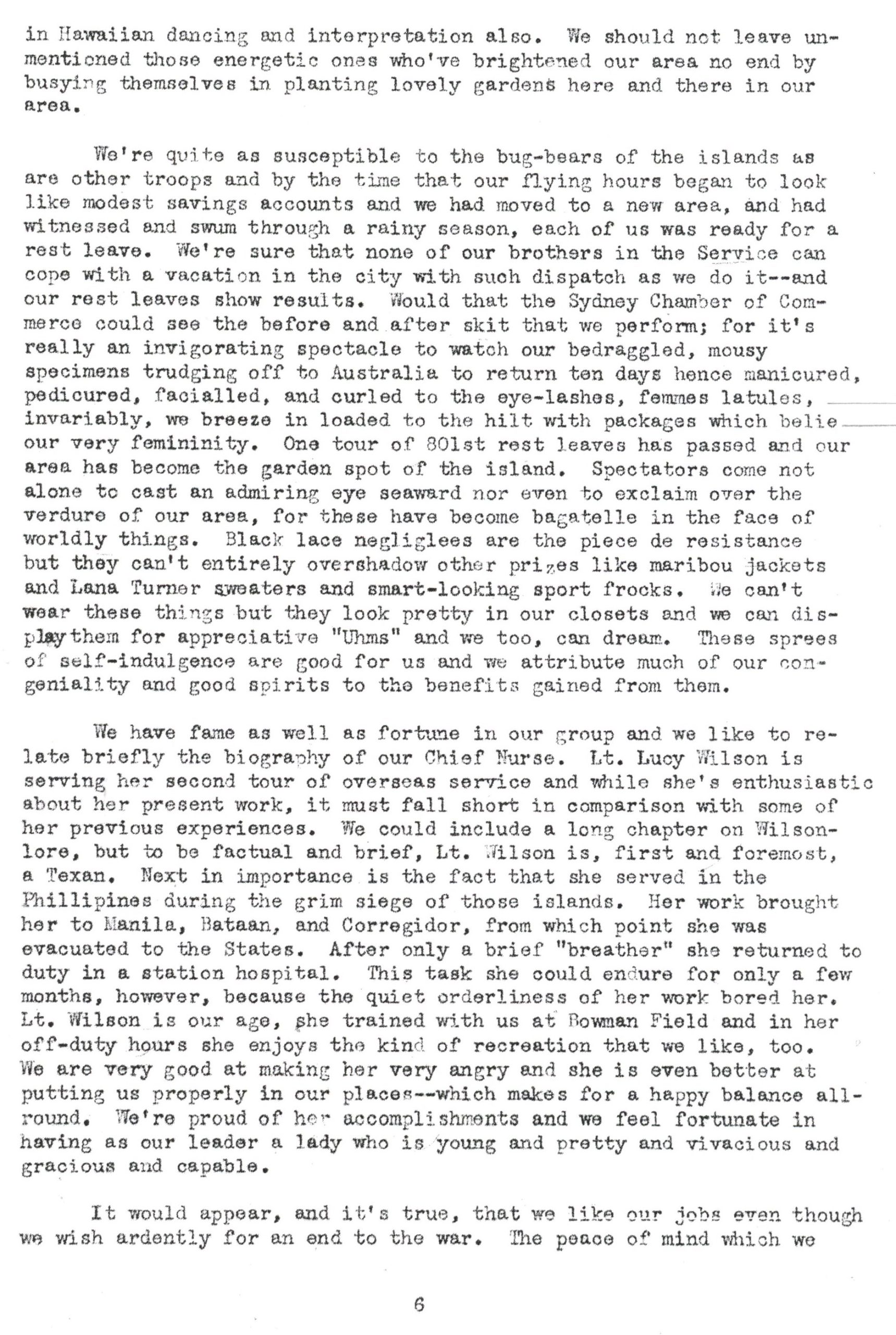 Notes
Nancy L. Preston and Ada M.S. Endres, "The Feminine Side," August 1944, in "Pictorial History 801st Medical Air Evacuation Transport Squadron, February 1943 to September 1944." [AFHRA MED–801–HI]