Meet the former US Army flight nurses whom I interviewed for
Beyond the Call of Duty: Army Flight Nursing in World War II.
In 1986 as part of my research about flight nurse history and coping with war, I was privileged to interview 25 former US Army nurses about events of their flight nurse duty in World War II. Most of them are now deceased, but their stories live on in Beyond the Call of Duty: Army Flight Nursing in World War II.
The journal I kept of my time with each of them in 1986 when writing my dissertation offers a brief personal glimpse of these remarkable women. I am sharing edited versions of these journals, in the order in which the interviews took place. The actual interviews are in separate documents.
10th Interview
Ethel Carlson Cerasale
815 MAES Europe
7 May 1986
My trip to Satellite Beach, Florida to interview Ethel Cerasale provided a new adventure. After flying into Orlando, I drove a rental car to Satellite Beach. The car itself was a pleasure to drive, but the rental company was not a pleasure to do business with, for I had to give them almost my life's history before they would hand over the car keys, and then it took me almost two hours once I'd returned to the airport to find where to return the car. And I only found it in that time because an employee led me in her van to the correct place.
Although my navigational skills leave much to be desired, I made it to Satellite Beach and Ethel's home mid afternoon. She immediately made me feel like one of the family, sharing the house with Ethel, her husband Tony, Tony's mother Lola, and two senile dogs.
Lola and Tony were spending the evening out at their separate activities. A friend Charlotte was coming for dinner. Ethel had almost an hour before she needed to start dinner, so she suggested we begin our interview, break for dinner, then conclude the interview after dinner.
Ethel was easy to interview. She's very spontaneous, and we could have talked for hours. We actually talked for about two hours. Our break for dinner was a long one, but fortunately Ethel shared my enthusiasm for finishing the interview that night. While Ethel had a lot of information to share, she actually had little to say about her actual flying experience. She was, she recalled, too busy having fun and getting into trouble, and she didn't do a lot of flying. In fact, she thinks she may be the only nurse in her squadron who did not have enough flying hours with patients to get the Air Medal. But her tour of duty overseas was cut short because of a medical condition requiring air evacuation back to the States.
What struck me most about Ethel was her infectious smile. I had remembered her smile from photos taken in World War II. And except for her grey hair, she looks—and smiles—the same now as then.
Ethel had a special interest in her own history as a flight nurse; she almost single-handedly is organizing a World War II Flight Nurses Reunion to be held in Cocoa Beach, Florida 21–26 May 1986. She hopes to revive the World War II Flight Nurse Association that had a brief existence in the 1960s. Ethel's and my paths have now come together because of our mutual interest. Not only was she a willing participant in my study, but Ethel has asked me to be the luncheon speaker for the upcoming reunion.
I know Ethel will do what she can to help me locate other women I want to interview as part of my study. In turn I'm helping her locate additional World War II flight nurses who might be interested in the revived World War II Flight Nurses Association.
One of Ethel's stories: Ethel laughs as she recalls receiving her first salute at her first duty station. On her way to work at the Jefferson Barracks, Missouri hospital, "A soldier came walking down the path toward me, and he threw me this big salute. Well, I thought to myself, Uh, I gotta do something. I'm a second lieutenant. I was a Girl Scout. So I put my three fingers together, and I sort of did something that probably looked something like a salute." She felt "pretty stupid" saluting the guy like a Girl Scout, "because we had absolutely no basic training before we started work."
Ethel died in 1998.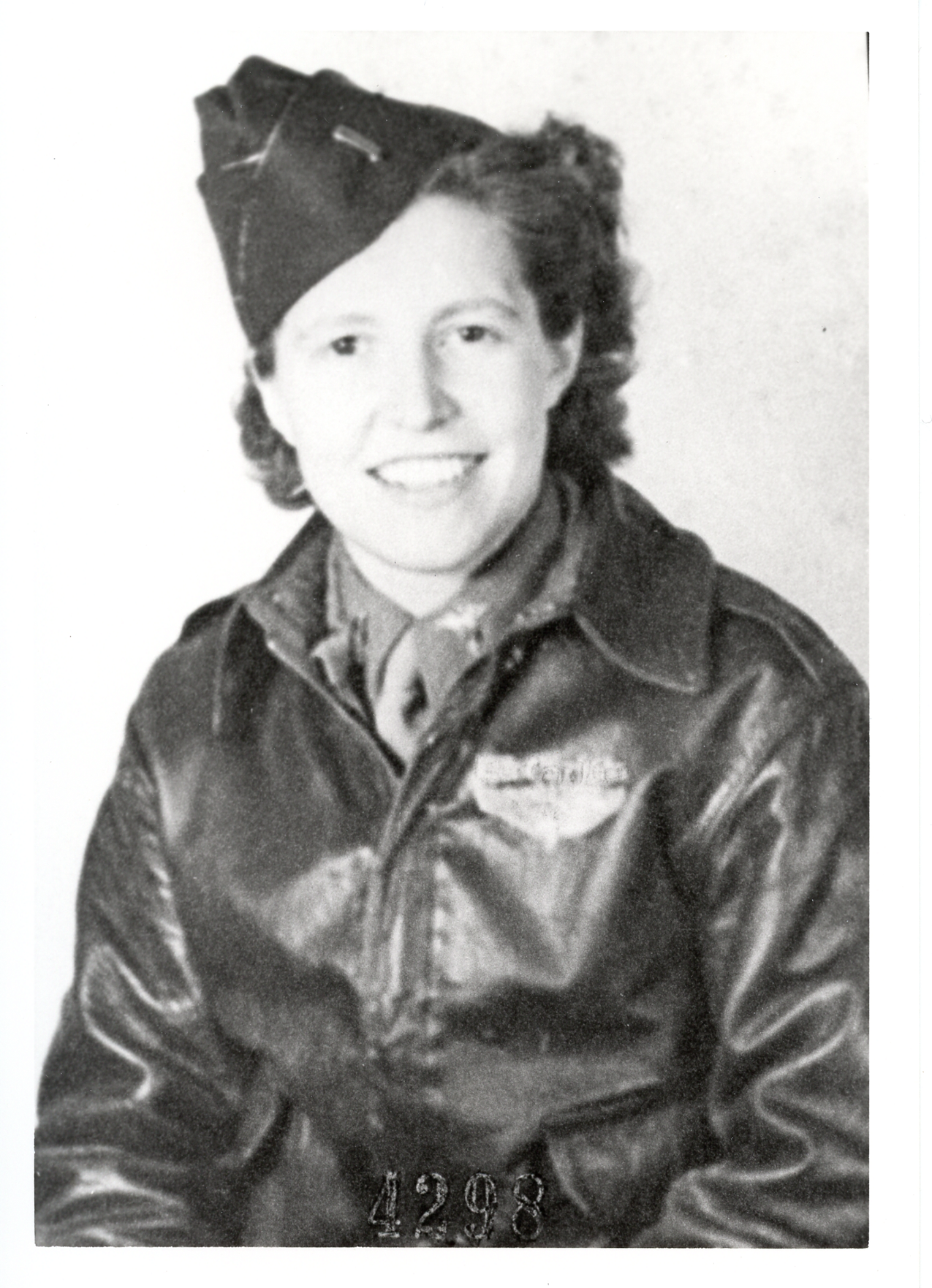 Ethel Carlson (Author's private collection)